Home
ALD Sound Systems is an audio/video contracting firm located in Santa Rosa, California (one hour north of San Francisco). Call for an appointment to visit our showroom (shown above).
Our primary business is the design, sales and installation of residential and commercial audio and video systems.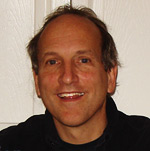 The owner, Paul Hughes, started the business in 1993. He brings over 33 years of experience to the business including 15 years in the acoustical consulting field, and 18 years in the residential and commercial sound industry.
ALD Sound Systems has successfully completed hundreds of projects, large and small, including many high end residential home theater systems as well as churches, auditoria, schools, restaurants, wineries and corporate media rooms. Projects have ranged from a 70,000 square foot office space with 400 speakers to large personal estates with multiple media rooms. Smaller jobs are just as important to us as bigger projects are.